Christmas Top Up Loan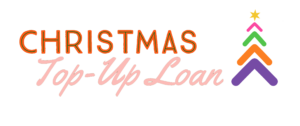 This year to help with the cost of Christmas you can borrow up to £2,500 with our Christmas Top-Up Loan.
You can apply for a Christmas Top-Up Loan if you currently have a Personal Loan – the Christmas Top-Up is based on your affordability.
To avoid disappointment, please ensure that you have your application submitted with plenty of time – the festive period is our busiest time of year. The last date for Christmas Loan applications is Friday 16thDecember.
To Apply for our Christmas Top-Up Loan, Click Here
For more information and Ts&Cs on our Christmas Top- Up Loan Click Here
Christmas Savers Account
It's almost that time of year again, to all those members who have been saving up throughout the year, you can now get started on your Christmas shopping! The balance of your Christmas Saver Account will be paid into your nominated bank account on Wednesday 3rd November 2022.
If you would like to sign up for a Christmas Saver Account for 2023, send an email to the office info@rwcu.co.uk and a team member can help with setting this up.
Did you know that if you save as little as £8 per week in your Christmas Saver Account starting in January 2023, by November you'll have around £350 to help cover the cost of Christmas?
Festive Opening Hours
Our office will close for the festive period on Wednesday 21st of December 2022 and will be closed on the following dates –
Thursday 22nd – Closed
Friday 23rd – Closed
Monday 26th – Closed
Tuesday 27th – Closed
Wednesday 28th – Closed
Thursday 29th – Closed
Friday 30th – Closed
Monday 2nd – Closed
Tuesday 3rd – Closed
Wednesday 4th – Closed
Our office will reopen on Thursday 5th January 2023 at 10am. Please note, share withdrawals will be unavailable whilst the office is closed. If you require a share withdrawal, please ensure that you request this before 2pm on Wednesday 21st December.