Got a minute?
We'd love to hear how technology has helped you manage your finances during Covid-19.
This short survey is anonymous and open to all, regardless of your background, education, or technological ability!
If interested, please follow the link below on the post or scan the QR code on your camera. Thank you.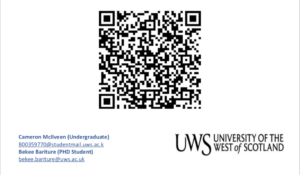 https://forms.office.com/r/p7djmieehG